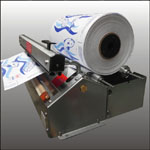 Zoom
FS-film delivered at roll


With the FS-Comfort role version you achieve maximum flexibility, rationalization and cost reduction. They "produce" your bag always in the correct length and warehousing remains low and clear.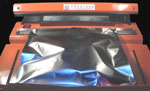 Processing english Video mp4/19MB/2min
The application


FREISCHE-SAFE tubular film pull to length and welded closed and cut in one operation. The tubular film to the bag. Fill the pouch and welded on the open side in the device. Finish is the freshness safe for transportation and home. On the FS-Comfort role version of course can also be processed finished bag.